New red varieties are generated every year, however, good new Red varieties are an infrequent occurrence. Darkred Chieftain has potential to set new standards for appearance, durability and taste in North America's red potato market.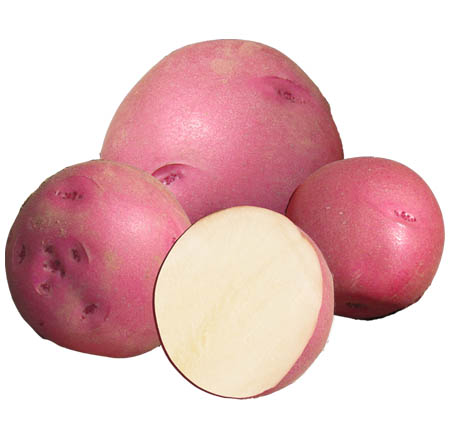 Utilization: Fresh Market and Export.
Maturity: Main crop somewhat later than variety Chieftain.
SkinColor: Intensly dark red skin pigmentation.
FleshColor: Bright White.
Shape: Very regular and spherical in shape.
Number: Higher than Chieftain.
DryMatter: Medium.
Dormancy: Long.
Yield: High.
Resists:
Resists colour fading in hot soils and following long term storage.
Good resistance to foliar and soil born diseases.
Partial resistance Common scab.
Tolerance to environmental extremes.
Resists skinning during harvest better than Chieftain.