Harmony excels in appearance with washed tubers presenting exceptionally bright white and firm tubers following several months of cold storage.
Harmony can generate high yields with adequate moisture through the growing season and produces high tuber numbers per plant with an even size and shape uniformity.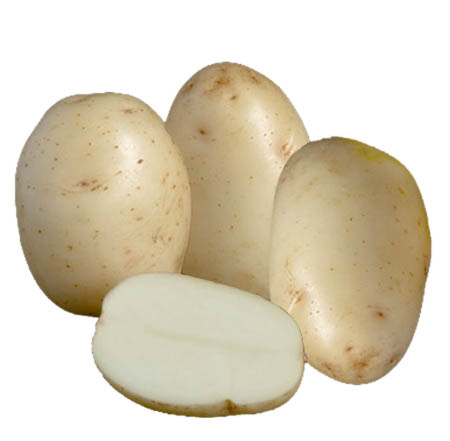 Harmony Management Profile
Utilization: Fresh Market and Export
Maturity: Full season for temperate regions.
SkinColor: Bright white appearance, shallow eyes.
FleshColor: White with moderate specific gravity.
Shape: Tubers are large, with a Round Oval shape.
Number: High.
DryMatter: Medium.
Dormancy: Long.
Yield: Very High.
Resists:
Mechanical damage. 
Partial resistance to Cyst nematodes R01 and Pa2/3.
Good resistance to foliar and soil born diseases. 
Good scab resistance.