Princess is an early maturing fresh market variety with excellent presentation and culinary qualities. It serves the needs of growers producing A-­‐size potatoes, as well as baby potatoes. Princess is also well suited for organic production and peeling.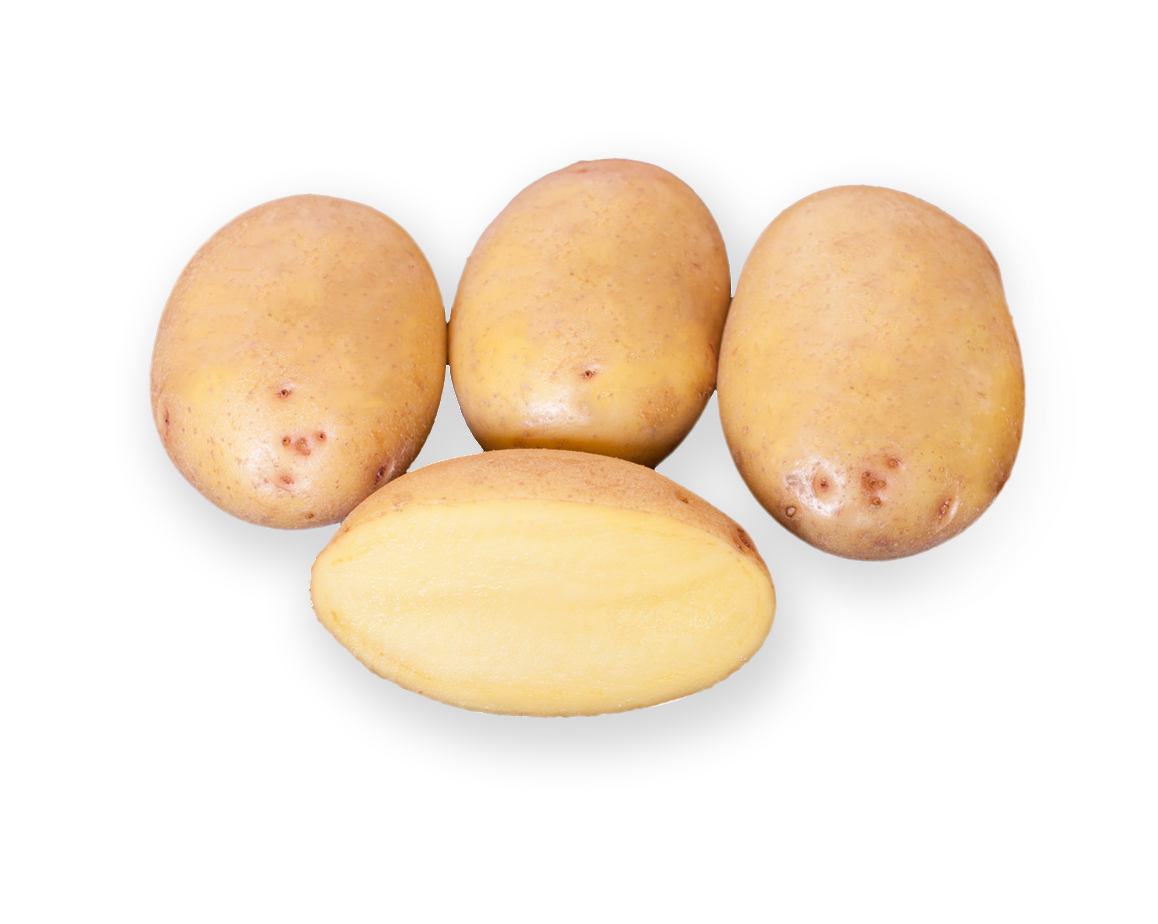 Utilization:Multi-Purpose fresh market.
Maturity: Early.
SkinColor: Light Yellow with shallow eyes.
FleshColor: Yellow.
Shape: Round Oval, smooth.
Number: High (15-20 tubers) uniform, medium size tubers
DryMatter: Low (salad type).
Dormancy: Medium.
Yield: Very high marketable yields.
Resists:
Good resistance to foliar and soil born diseases.
Good resistance to common scab.
Resistance to PCN nematode (Ro1).
Good tolerance to virus diseases.
Good tolerance to bruising and mechanical handling
Notes: Princess is widely adapted and performs equally well in Southern American locations as it does in Northern Canadian areas. This feature presents an opportunity to develop fresh markets for a variety with a high gloss appearance Culinary aspects for Princess indicate this variety will excel as a multipurpose table potato.