Bettina has excellent agronomic, easily washable and very suited for re-packing. The variety has a long dormancy which makes it ideal for late storage Performs well under difficult soil and clamatic conditions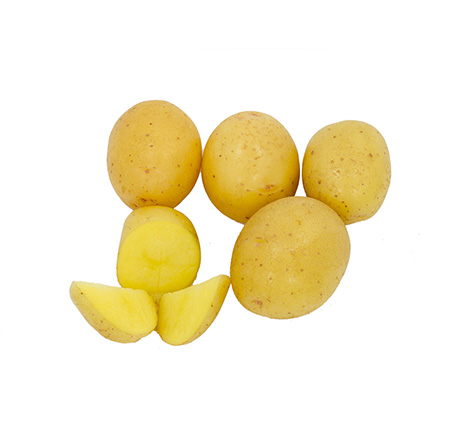 Utilization: Multi-purpose fresh market.
Maturity: Mid Season.
SkinColor: Smooth Yellow
FleshColor: Light Yellow.
Shape: Oval, uniform sizing.
Number: High (12-14 tubers)
DryMatter: Medium.
Dormancy: Long.
Yield: Very high marketable yields.
Resists:
Good resistance to virus diseases.
Resistance to PCN nematodes (Ro 1-5).
Good resistance to Common scab.
High tolerance to draught and heat.
Can be produced on different soils, can be used for organic production and moderate nitrogen requirements.