ELECTRA - as the name implies, has an electrifying appearance. Large round shaped yellow skinned and yellow fleshed tubers present a bright smooth appearing tuber, sure to catch the eye of today's consumer. Currently in a seed increase program, sample volumes of ELECTRA are available for field trials.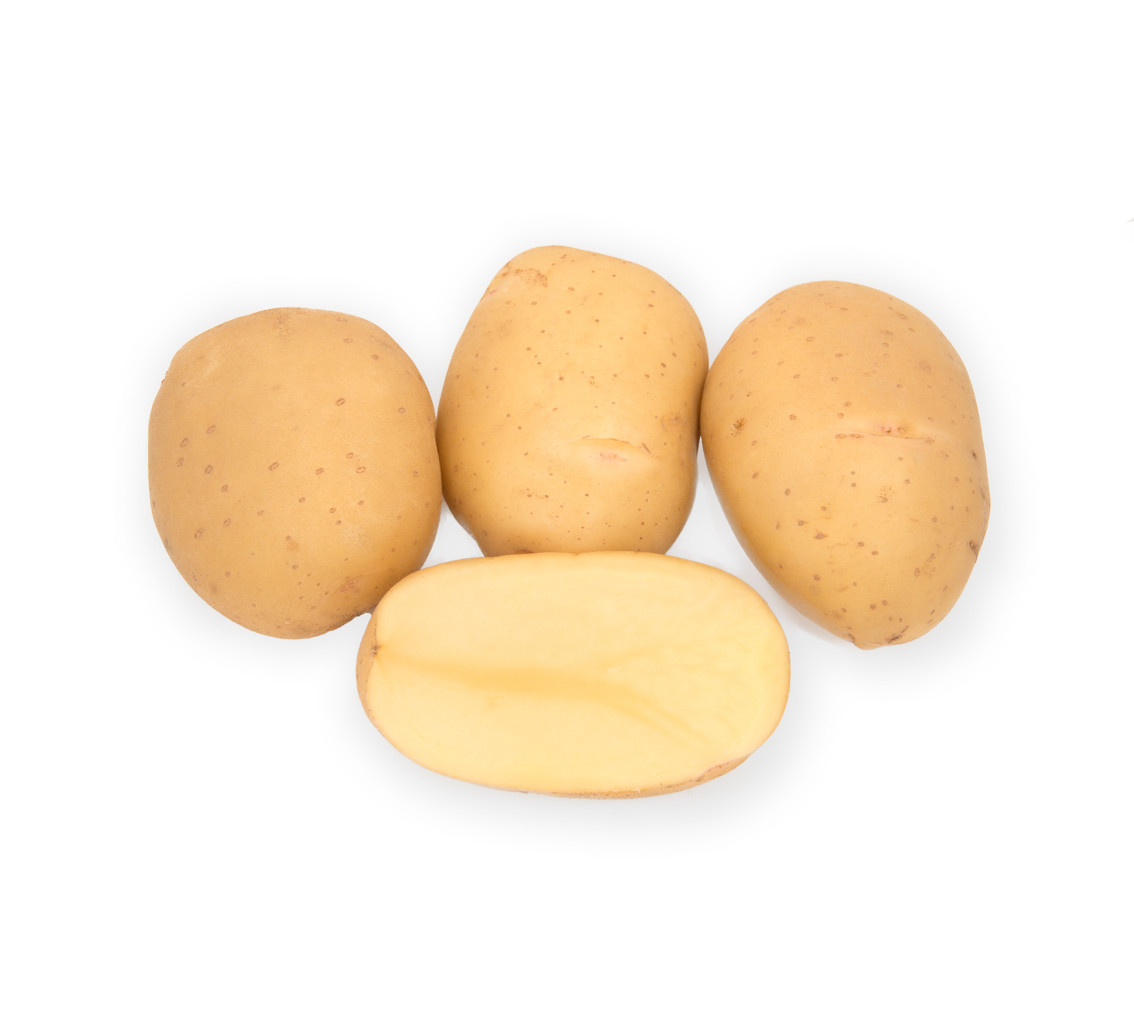 Utilization:Fresh Market Consumption.
Maturity: Early.
SkinColor: Light Yellow.
FleshColor: Yellow.
Shape: Oval.
Number: Moderate.
DryMatter: Medium.
Dormancy: Medium Long.
Yield: Very high marketable yeilds.
Resists:
Some resistance to Common Scab.
Resistance to Foliar blight.
Good tolerance to bruising and mechanical handling.
Resistance to Potato nematodes (Ro 1).
Store well in medium to long term storage periods.
Notes: