Nectar is new age yellow flesh variety able to serve the needs of growers producing baby potatoes and growers looking for a high yield of A-­‐size potatoes. It produces high number of tubers with very smooth skin and is very suitable for pre-­‐packing.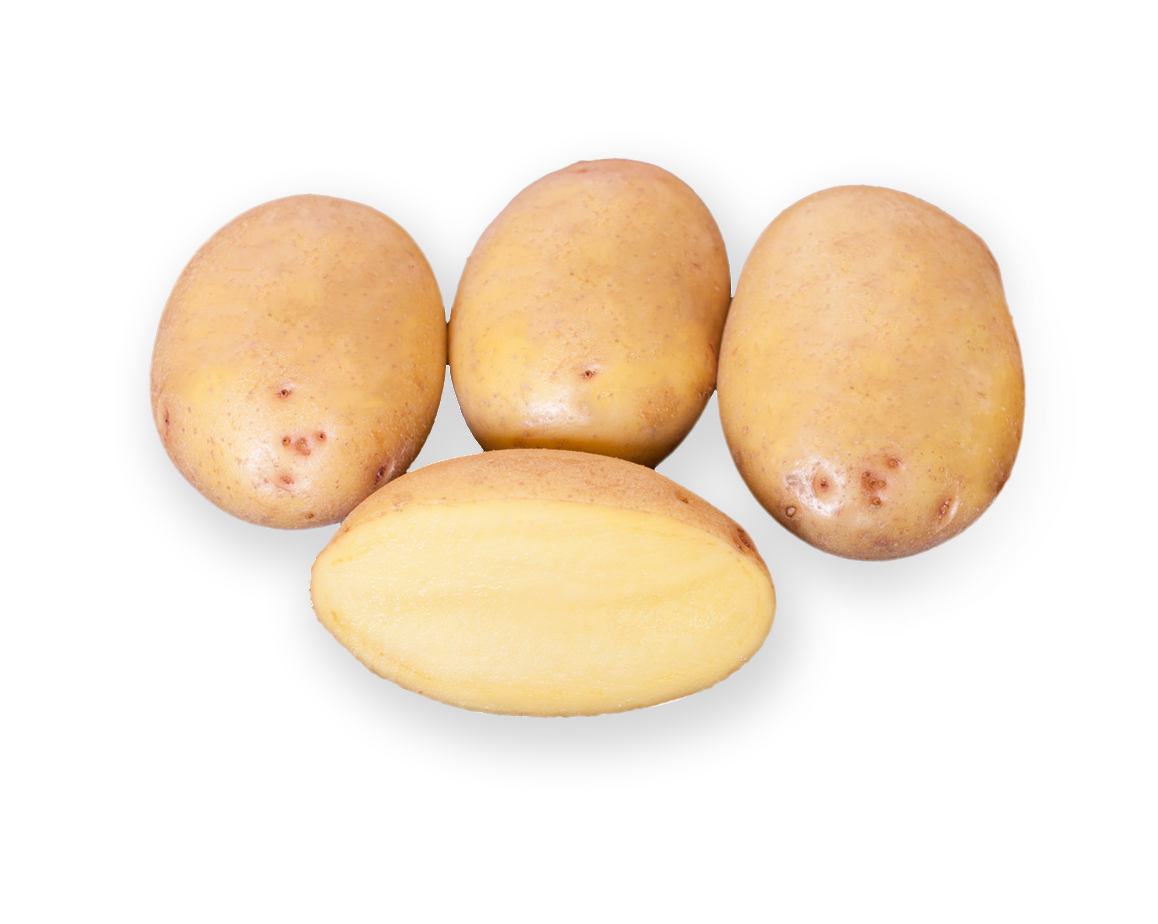 Utilization:Fresh Market Consumption.
Maturity: Early Main-crop (85-105 days).
SkinColor: White, smooth bright skin, faint pink eyes.
FleshColor: Light Yellow.
Shape: Oval to Long Oval.
Number: High (15-20 tubers) uniform, medium to large tubers.
DryMatter: Medium.
Dormancy: Medium.
Yield: High marketable yields.
Resists:
Good resistance to black dot and skin spot.
Good tolerance to bruising and mechanical handling.
Good tolerance to drought.
Good resistance to Silver Scurf.
Notes: Can be produced on different soils. Performs best in Northern production areas and irrigation is available to control common scab. Nectar keeps well in storage.