Selma presents a unique combination of traits permitting a wide array of culinary applications for home consumption, food service and haute cuisine.
Selma is the first variety introduced in North America originating from selections made by culinary experts.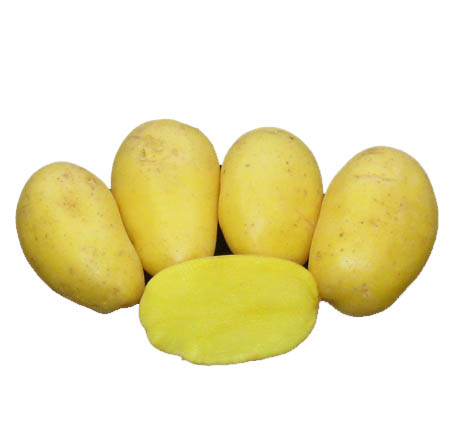 Utilization: Gourmet Fresh Market.
Maturity: Mid Season.
SkinColor: Sleek yellow appearance, shallow eyes.
FleshColor: Deep Yellow.
Shape: Long oval shape.
Number: High.
DryMatter: Medium.
Dormancy: Long.
Yield: High.
Resists:
Mechanical damage and Internal Bruising. Good PVA and PVY virus resistance.
Good Common scab resistance.
Good resistance to Wart and Cyst nematode RO1.
Resistant to Hollow Heart, Growth Cracks and Second Growth.
Some resistance to Erwinias.
Highly resistant to after cooking darkening.
Notes: Fresh Market